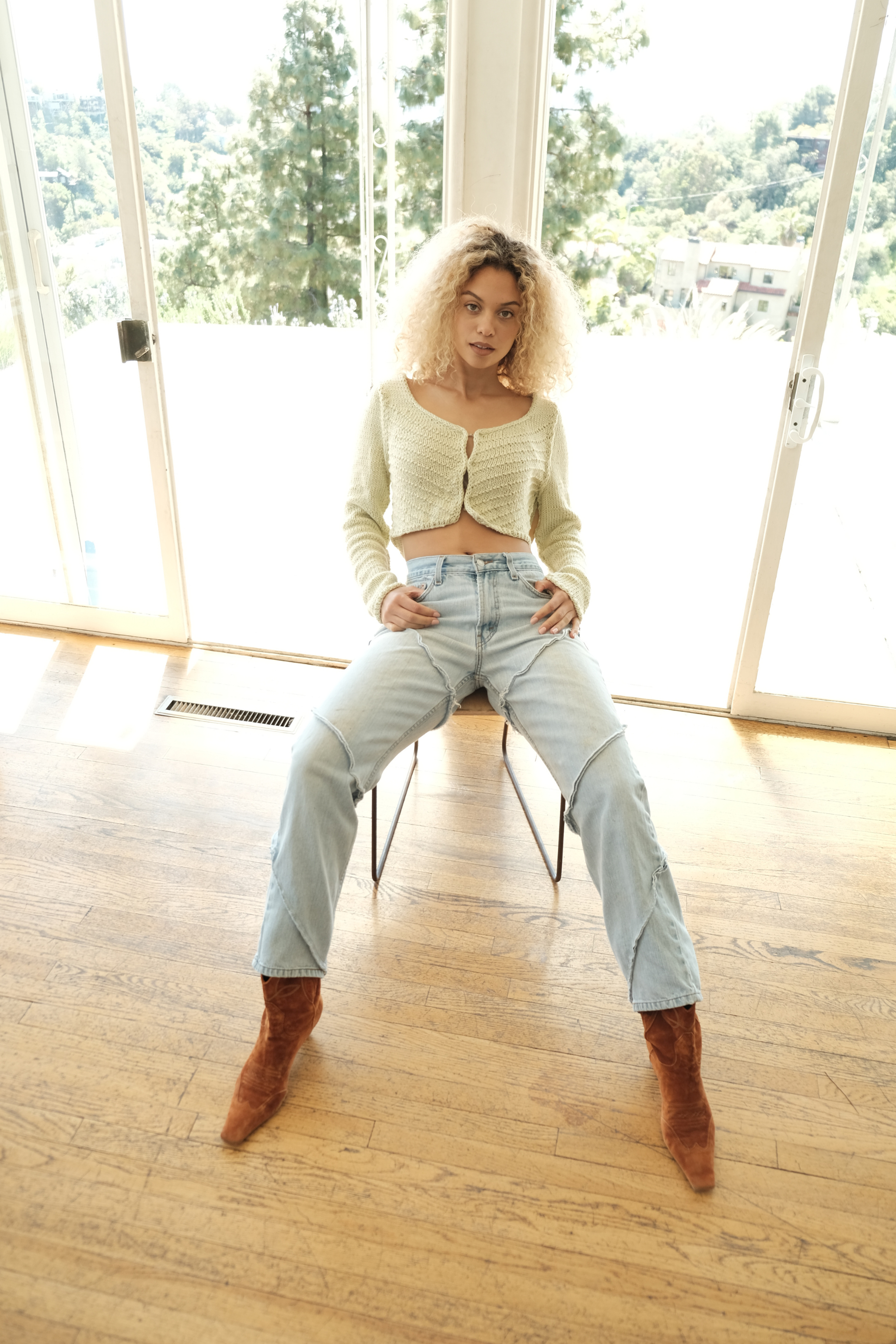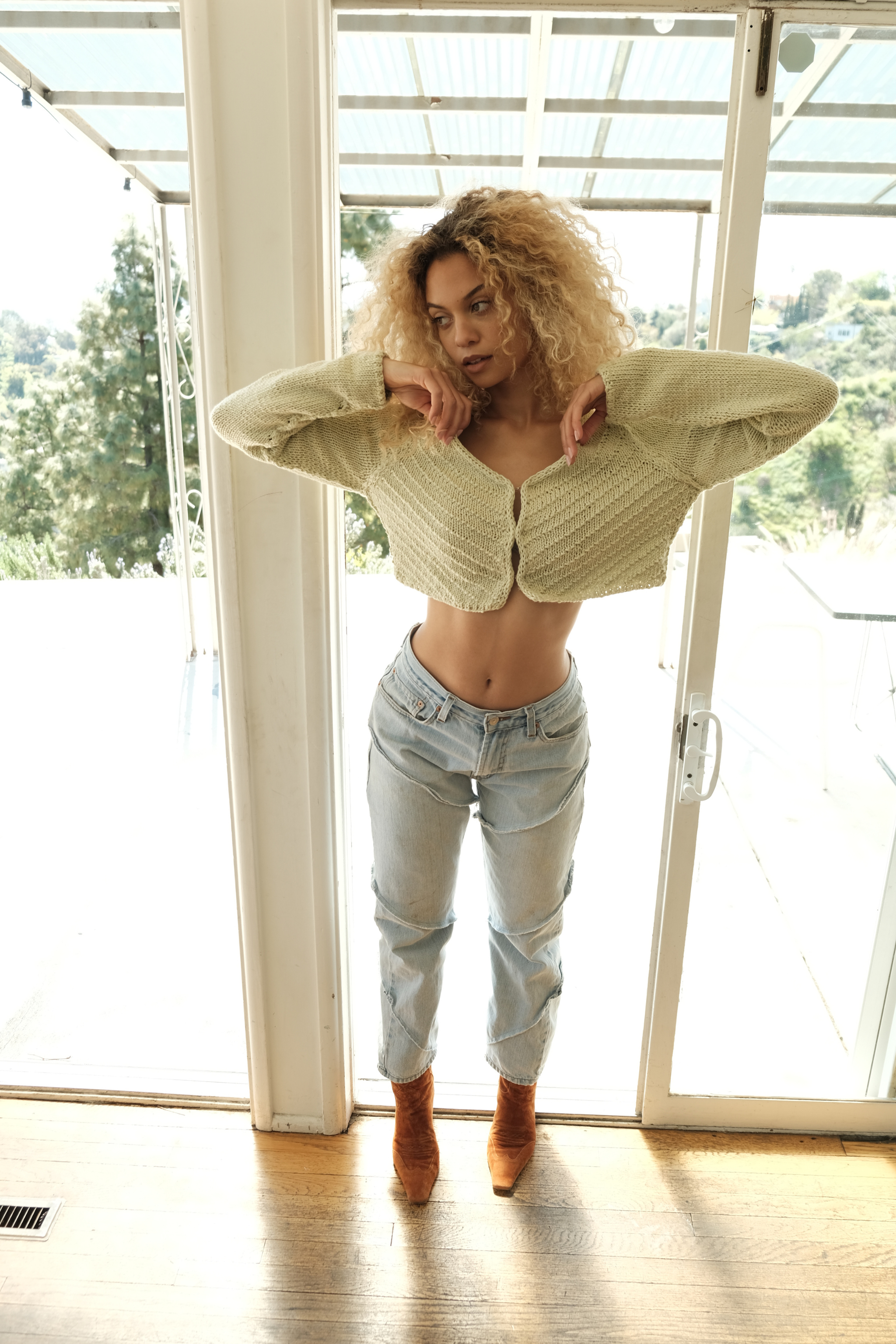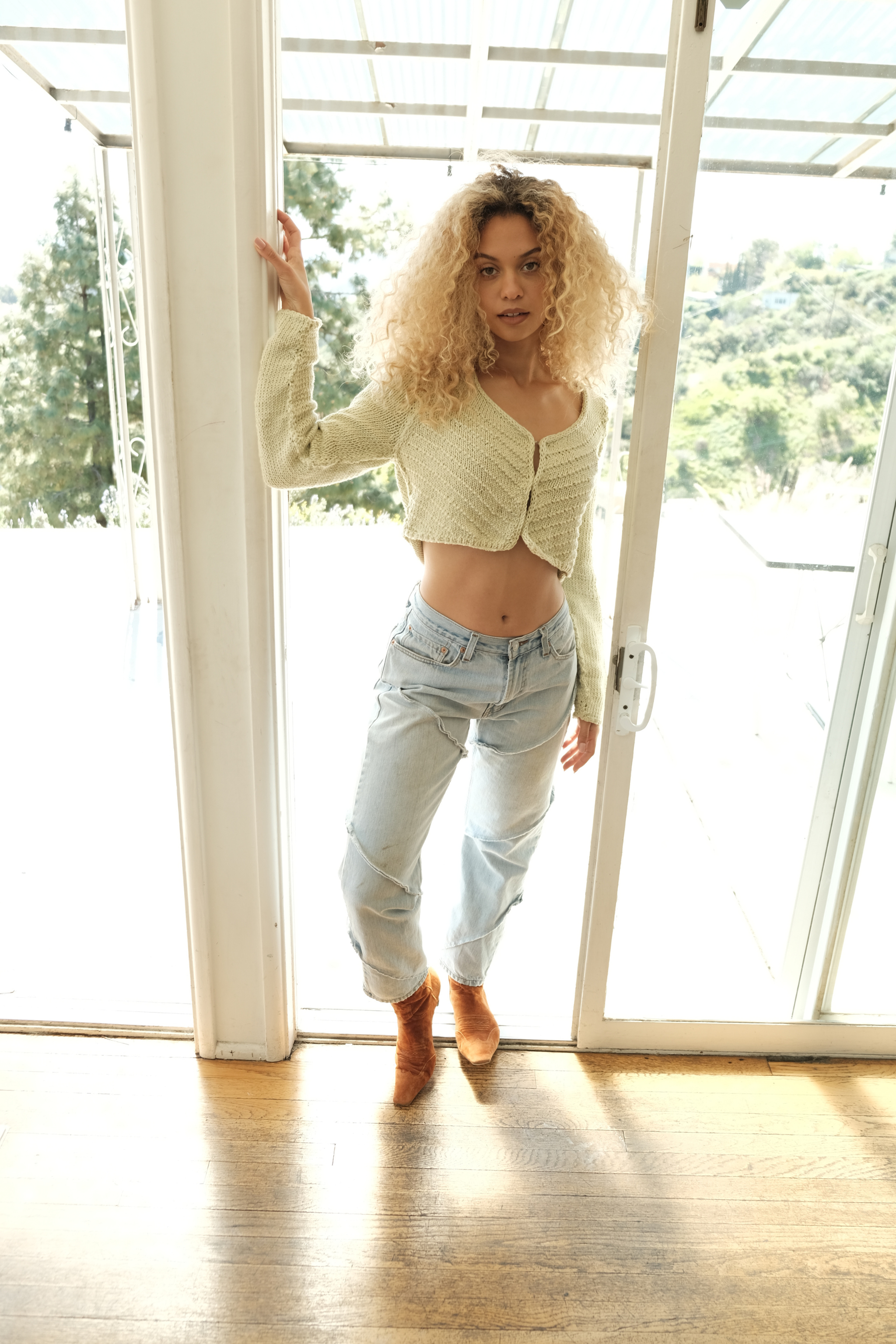 Description
DETAILS:
Upcycled vintage denim

Washes:  Light, Medium, Dark, Black

Style: Single button, reattached swirl up both legs
One-of-a-kind
For the perfect fit, drop us your measurements and we'll tailor it to your body
Notable Characteristics of Vintage Denim:
Vintage denim possesses distinct qualities that make each pair unique, often displaying added character or flaws resulting from general wear and tear. No two pairs of vintage denim are identical, granting each piece an individualized appeal.
Conditions for Customizations:
*When making a purchase from Lenny, your package encompasses a range of customizable options, including style, wash, and alterations to various dimensions such as waist, high hip, low hip, thigh, inseam, styled hem, and butt. Additionally, one extra alteration adjustment is available to further tailor the fit to your preferences.
*Please note that adjustment alterations exclude modifications to the inseam or hem of the denim. In the event that an alteration adjustment is required, Lenny is committed to covering the associated shipping fees, extending this benefit for a single instance only.
IMPORTANT: All denim requiring customization and tailoring will be shipped three to four weeks after the order date.  However, if you require expedited service, we also offer rush service at an additional cost of $100.
Please note that this item is repurposed vintage denim and is neither manufactured, sold, authorized, nor guaranteed by the original manufacturer.
Care instructions
-Hand wash cold
-Lay flat to dry - do not put in the dryer
Order processing
*PLEASE NOTE ALL DENIM ARE MADE TO ORDER & WILL SHIP OUT 3 WEEKS AFTER ORDER DATE*